Menus
---
Ahhhhhhhh…excellent food and drink. What more could a body ask for?
We have such a huge selection of beers and wines that you might just want to save the list for yourself so you can try a new one each time.
In the meantime, check out our menus and here's an Irish toast to you!
"Here's to a long life and a merry one
A quick death and an easy one
A pretty girl and an honest one
A cold beer and another one"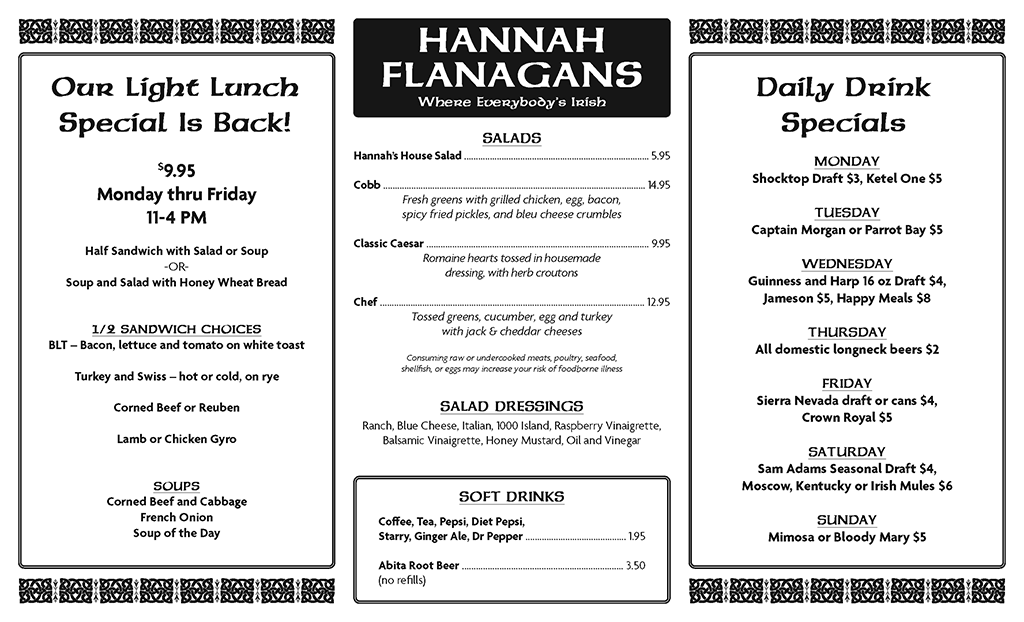 Click the Link Below to See PDF Version of the Dinner/Lunch Menu
>>> HANNAH FLANAGAN'S MENU <<<

Beverage Menus
>>> Bottled Beer List <<<
>>> Draft Beer List <<<
>>> Liquor <<<
>>> Wine List <<<
>>> Daily Drink Specials <<<